Main Content
The September 13th issue of the New York Times Magazine delved deeply into higher education. Articles included:
If you work in higher ed, I think it's worth sitting down and reading the issue from cover to cover.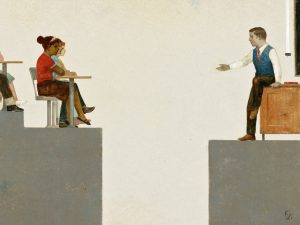 Another article that appeared in the same day's Sunday Review (rather than the magazine)  is titled, "Are College Lectures Unfair?" Anyone who has been reading, writing, or thinking about instruction over the past decade has probably encountered a discussion questioning the validity of lectures. What this article highlights is the possible bias that lecturing introduces into the classroom.
The bigger question that this article gets me thinking about is: What does it mean to promote diversity in the classroom and curriculum? Often, the discussion around diversity focuses on who we are teaching or what we are teaching. It's important to remember that diversity in the classroom might also require us to think about how we are teaching.
Recent Posts
April 7, 2020

May 7, 2019

March 20, 2019