Main Content
Jane Hart recently published her 9th Annual Learning Tools Survey. Hart surveyed over 2000 learning professionals from around the world about the "software, online tool[s], or service[s] that [they] use either for personal or professional learning, for teaching or training, or for creating e-learning."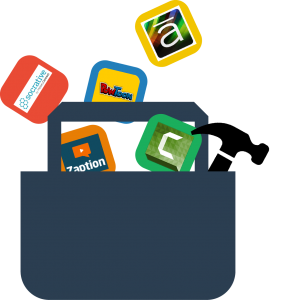 In addition to offering her analysis of 10 trends for workplace learning, she also put together a slide show addressing each tool and a categorized list breaking down the tools according to "breed." Some of the tools are designed for non-classroom uses but can also work well in learning environments (i.e. Twitter), while others have a larger footprint outside the United States (WhatsApp, for instance). No survey is exhaustive in its analysis.
Here, for instance, VoiceThread is a tool that the survey might not be assessing accurately – it dropped off the list in 2015 despite its high usage rates and growing suite of features. Moreover, several newer tools seem poised to break out for next year (Zaption or Smart Sparrow, for all of you early adopters), but failed to make the 2015 list.
Overall, though, the list includes a lot of interesting food for thought. As you start looking towards your Spring semester courses, we'd encourage you to pick one or two new tools to explore on your own with a mind towards how it might enhance your classroom instruction. And if you're looking for input or assistance, please contact us at onlineed@nullwfu.edu.
Recent Posts
April 7, 2020

May 7, 2019

March 20, 2019